We offer our best people, equipment and solutions to enable our customers to safely build a better and stronger future. We don't have a job to do until you have a job to do. Therefore, your challenges become our challenges, and your deadlines drive ours.
Renting great equipment will be the easiest part of your job because we promise Availability, Reliability, and Ease — in terms of both our people and our products. Our diverse customer base includes construction and industrial companies, utilities, municipalities, government agencies and independent contractors.
Real Rentals opened its doors November 2006 in Leakey, Texas with a "No Problems, just Solutions" attitude that continues to serve us well with a a team of highly-skilled and experienced staff.
Whether you need equipment or repair for construction, agricultural, landscaping, you can rely on our experts for outstanding rental and repair services.
We strive to align our goals with our community knowing when we achieve these goals, it is a win for us and our Community.
We are grateful to our many customers who have allowed us to grow and serve Real County and other surrounding areas.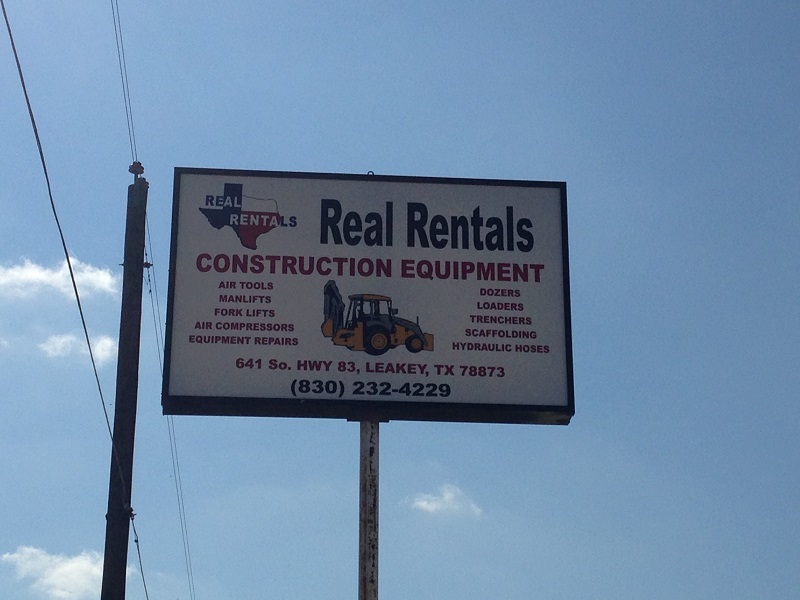 We have a large stock of equipment and repair tools.
We provide quality equipment for your needs.
We are experts in heavy equipment repair.
We also offer heavy equipment rental services.
We have a lot of experience and knowledge in the industry.
Our customers are very important to us.
Knowledgeable & Friendly Professionals
We are one of the largest inventories of tools and equipment in the Leakey and surrounding areas. Our team comprises of many knowledgeable professionals who care about your rental needs. We work hard to meet your needs and exceed expectations.